Last updated 10 June, 2002.
Latest pictures, click here.
Unidentified Wobbly Object (UltraSaucer)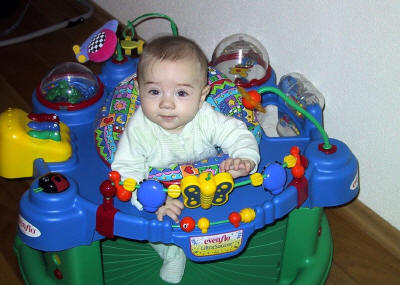 Thea's friend Lynne was nice enough to give Thijs this exer-saucer she doesn't need any more. This isn't just any saucer, though - it's an Ultrasaucer. Thijs couldn't believe his eyes when we put him in it.
The only problem was that he wanted to play with all fifteen toys at a time.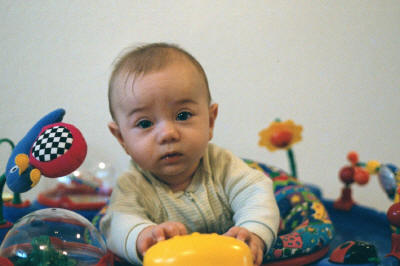 When he really gets going, he looks like he's on the bridge of the Enterprise.
Time for our second lap around all the toys!
November in Amsterdam?!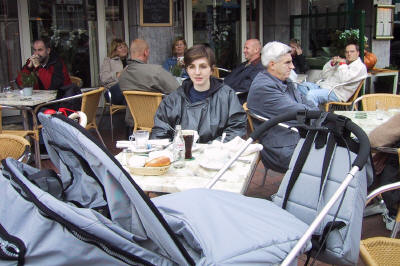 This picture is here just to prove that it was mild enough in Amsterdam to eat lunch outside in _November_ (November 3, to be precise). Next up, our Yeti photos.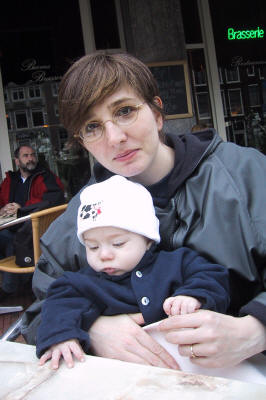 Thijs didn't quite sleep through the meal, but he made it most of the way. It wasn't warm enough outside for him to eat, too. Mommy has to draw the line somewhere.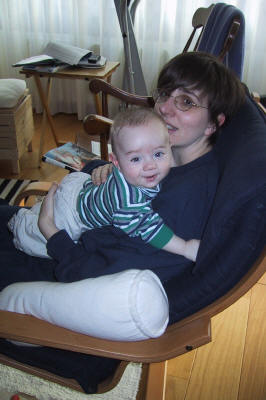 Thijs was cheerful as can be once we got home and he got to have lunch, too.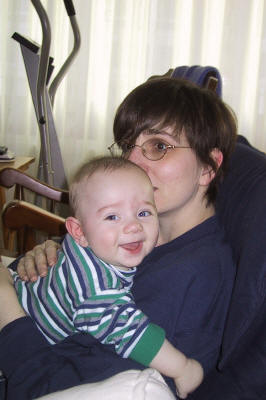 "A great new toy, a nice walk through town and a tasty lunch. Life just doesn't get any better than this!"
Thijs' First Visit Home
We all went home to New Jersey for a few weeks in November. We have soooo many pictures that it's taking awhile to get them all sorted.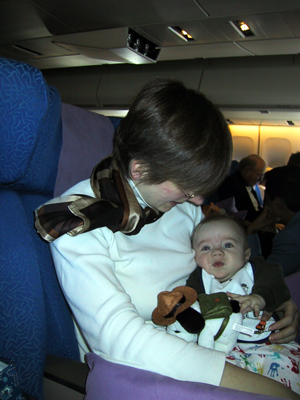 The page isn't done yet, but some of the pictures are up at least. There isn't much commentary yet, but if you'd like to take a look, click on the picture above.
Tripp Trapp (Thijs' New Highchair)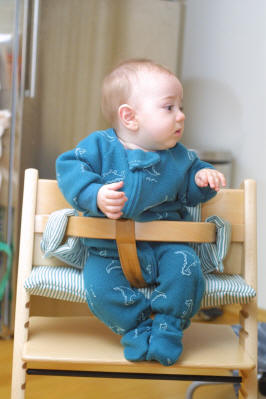 This is Thijs' new highchair. It's called a "Tripp Trapp" and is very popular here. Although it looks precarious (especially from the side), it's extremely well-built and solid. In fact, by removing the top platform and lowering the bottom one, you can even use it for adults. Thijs (and his parents) like the Tripp Trapp a lot, and you can get more information about it on the Stokke web site.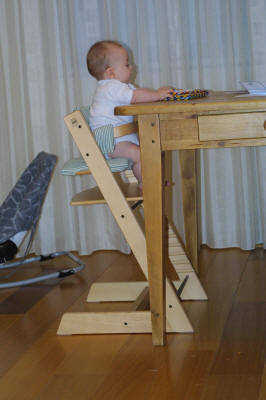 This is his first time in the Tripp Trapp.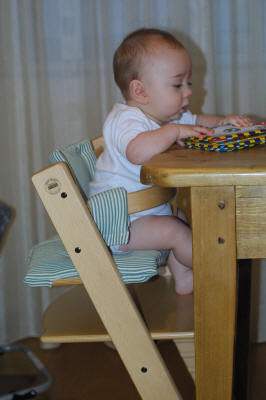 We decided to try it out with a picture book, since that's a little less messy than food.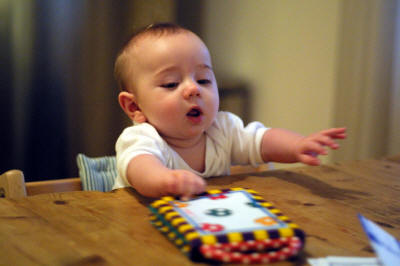 He can lean pretty far forward without falling forward...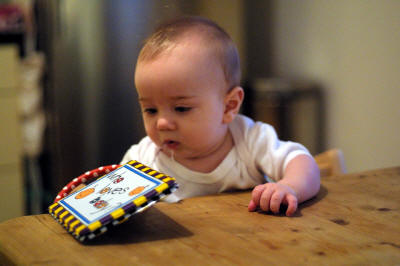 And he's doing a pretty good job of staying upright. This little photo album ("Who Loves Baby") is a gift from Grandma, and it's one of his favorite toys.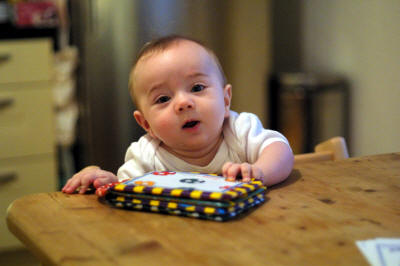 "Hey! It's my photo album! Thanks!"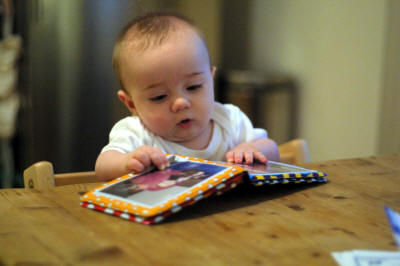 "Let's see...where were they again?"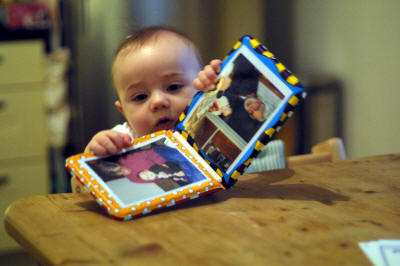 "Here we are. Look...It's Grandma and Grandpa."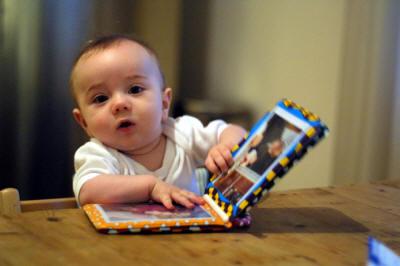 "Did I tell you about the _great_ time I had visiting Grandma and Grandpa?"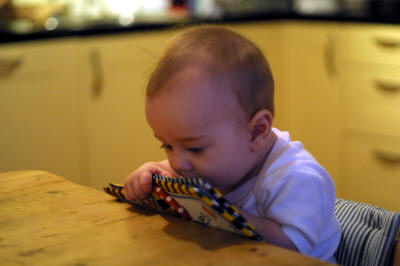 Here's a big, sloppy, wet kiss for Grandma. "I Love You, Grandma!"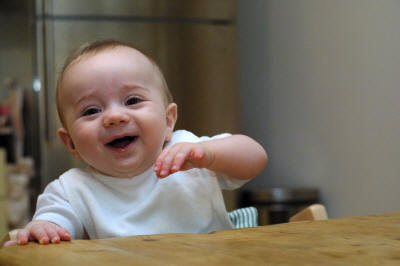 It worked so well for the photo album, that we decided he was ready to eat in the highchair, too. Thijs was delighted.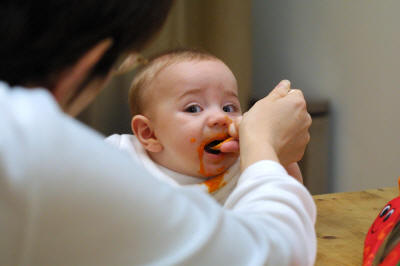 Works fine. Love those carrots!