Last updated 09 September, 2002.
Latest pictures, click here.
Note: I've resized the images to make them download faster. Even the full-sized images are a lot smaller than they used to be. They'll look fine on screen and will print okay, but not great. If you want full resolution images for high-quality printing, drop me an email to let me know which pictures you want.
Playing in the Pool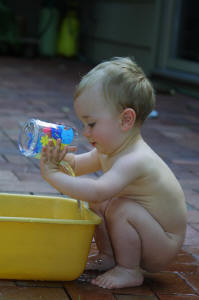 The cousins came to visit us at Grandma and Grandpa's house, so we went out to play in the pools. I wasn't quite ready to tackle the big baby pool, so Grandma gave me my own little yellow pool.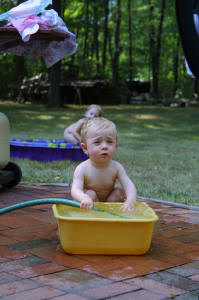 This was my first chance to play with the hose -- it's lots of fun!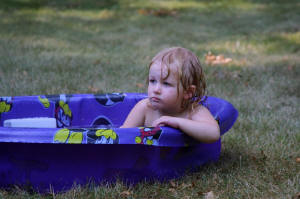 It's been a long day.
Presents From Petra & Karena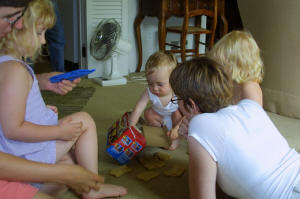 Petra and Karena brought me presents, including an Animal Crackers game.
Eating Popsicles in the Back Yard
A Trip To Ohio
Mom, Grandma and I drove to Ohio to visit Great Grandma Evie and the rest of the family.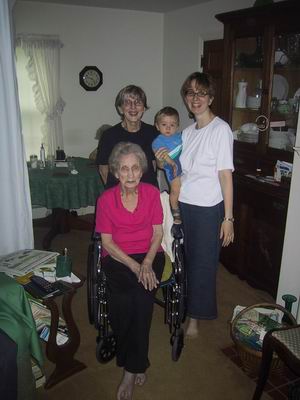 Click on the picture above to see more photos from our trip to Ohio.
Playing with the Neighbor Kids
Grandpa took me down the street to meet the neighborhood kids.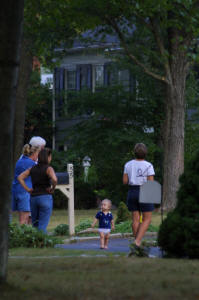 All the "Moms" thought I was so cute!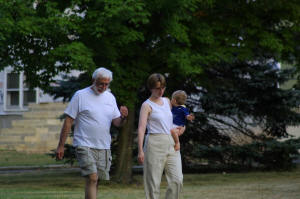 Grandpa and I were having so much fun that Mom had to come get us and bring us home.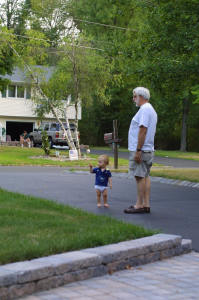 Waving Good-bye.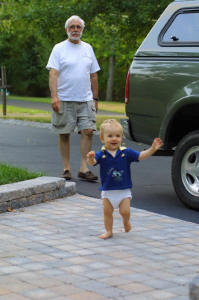 Here I come!
Grandpa planted Stink Lilies next to the Flag Pole!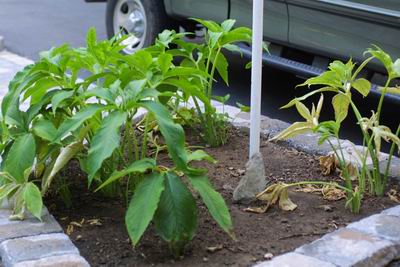 Eatin' Beans with Grandpa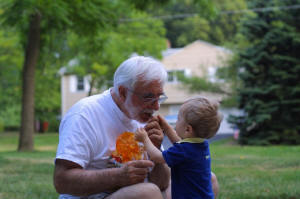 The Stegers gave us green beans fresh from their garden.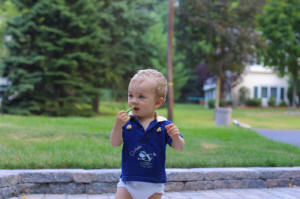 Grandpa and I couldn't wait to try them -- delicious!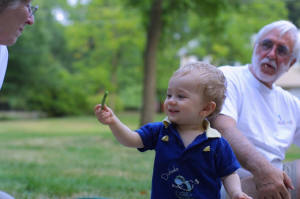 I offered one to Grandma, but she prefers her beans to be cooked.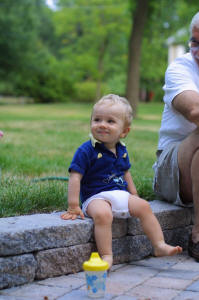 Grandma and Grandpa also showed me how to back into ledges and sit down.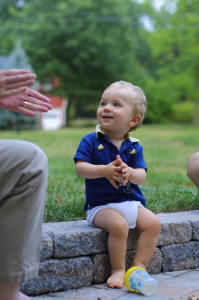 Don't forget to clap for a job well done!
Bath Time!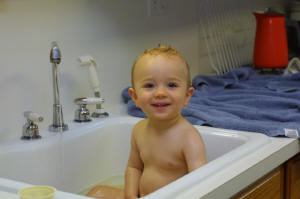 Grandma let me use the "kids bath" while I visited.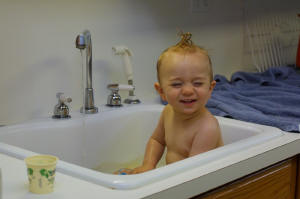 The "Beckham" look -- at least the style he was sporting during the recent World Cup matches in Japan.
Lunch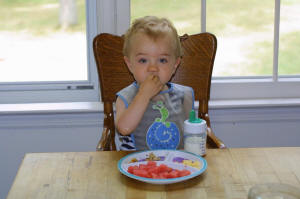 Watermelon and cheese is one of my favorite meals. I'm using the Kressbach antique highchair so I can sit right at the table with the rest of the family.
Watering the Lawn with Grandpa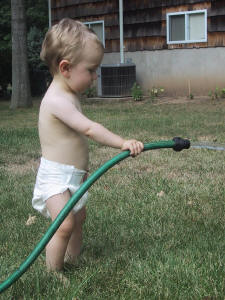 Despite the drought, Granpa let me water the new grass.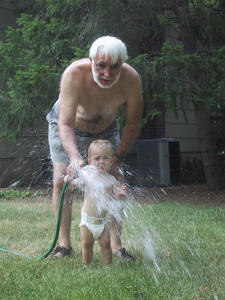 He even showed me how to make it spray!
Mom's Birthday Party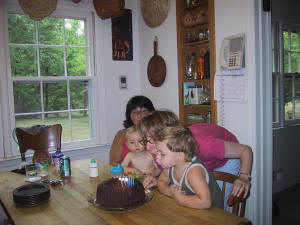 John and I helped Mom blow out all her candles while Aunt Kelly watched.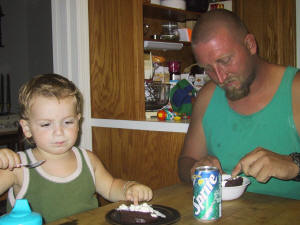 Uncle Mark and John really like chocolate cake with milk.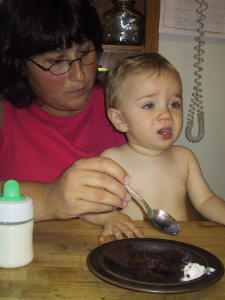 Neither Aunt Kelly nor I really like chocolate cake, and I'm not too excited about ice cream either.