Last updated 10 June, 2002.
Latest pictures, click here.
Happy New Year 2002
Amsterdammers celebrated as they usually do -- fireworks.
These are personal (not municipal) fireworks, and there were displays
like this every 100 meters or so everywhere in the city for
several hours before and after midnight.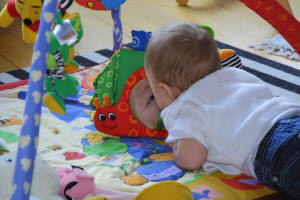 A big kiss for the baby in the mirror.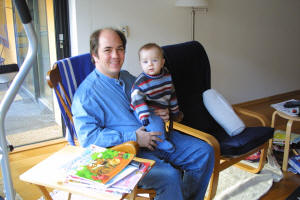 Do you think they're related?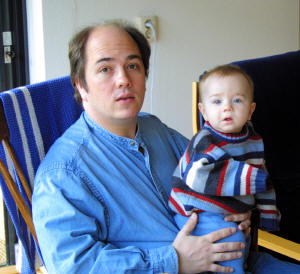 _Definitely_! :-)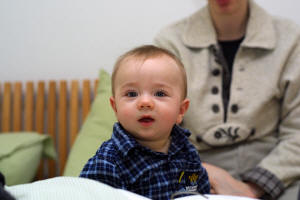 Thijs has been practicing sitting up on his own.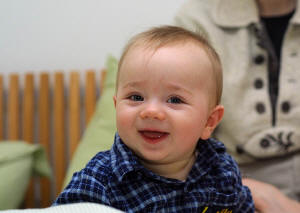 It's a lot of fun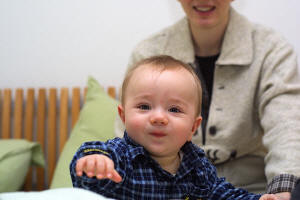 "Hi Dad!"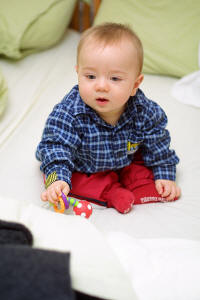 The bed is fun because it's nice and soft.
And we can play with Mommy!
"Eskimo kisses!"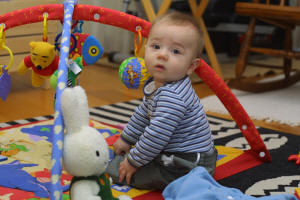 We're getting a bit old for the gym, but playing with it while sitting keeps it a _little_ interesting for now.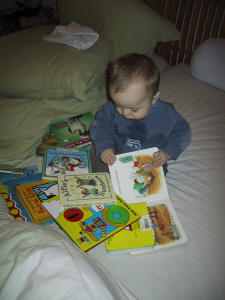 Now _books_ are fun!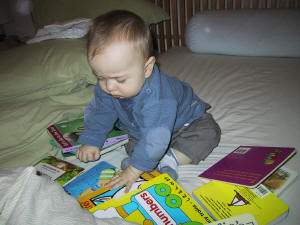 "Which one should I eat?"
9-10 January 2002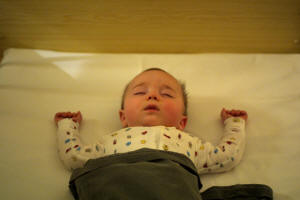 We made a quick trip to Köln, so Thea could meet the American Women's Club. The hotel gave us a great crib, and Thijs slept like... well... a baby.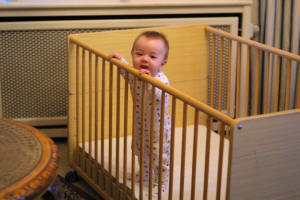 When he wasn't sleeping in the crib, he liked to just stand and look around. It's much more stable than his gym, so it's easy to stand...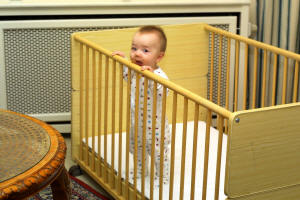 ...and it tastes good, too.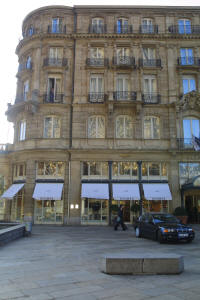 Here's our hotel from the outside -- Thea & Thijs are in the balcony window.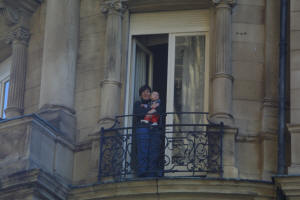 Wave hello!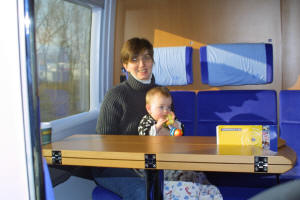 On the train to and from Köln, we used the special compartment reserved for people travelling with babies. It was very nice, clean and comfortable.
19 January 2002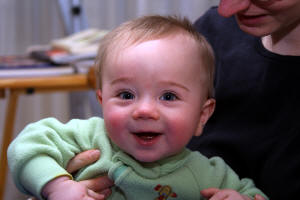 What a happy little guy!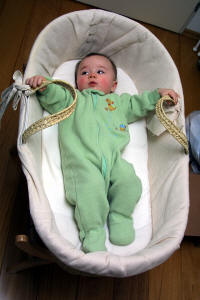 Remember when he seemed so tiny in his Moses basket? Not anymore!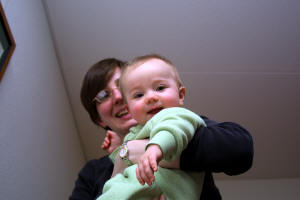 "I'm bigger than Daddy!"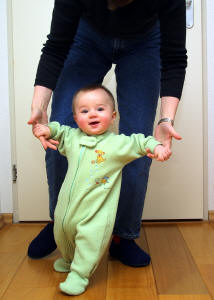 If you give him something to hold onto, Thijs tries to walk (actually, he's off like a shot).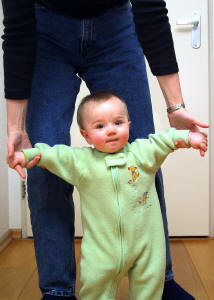 He's a bit wobbly still, but he learns so fast that it's scary!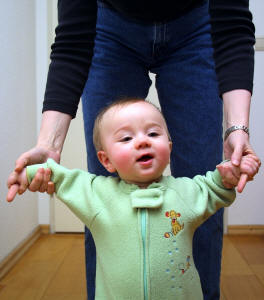 He's already pretty good at heading for whatever interests him.
22 & 24 January 2002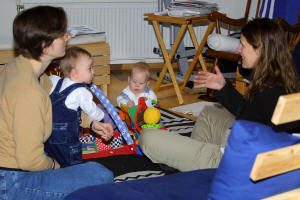 Thea's friend Kyna came over with her daughter Nyah for a visit.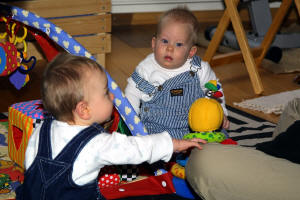 Thijs & Nyah were due on the same day, but Thijs was early and is a few days older.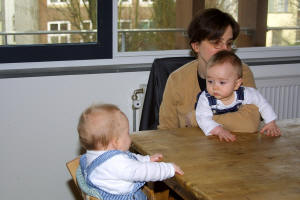 Nyah came over to test out the Tripp-Trapp highchair.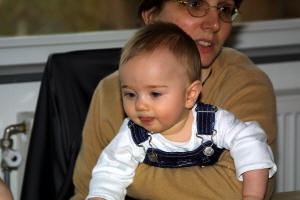 Thijs thought it was interesting to see another baby in the highchair.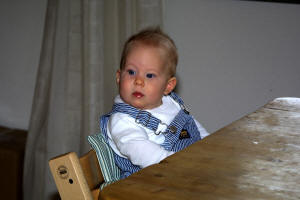 Nyah liked the chair and sat well in it, so she ended up with one.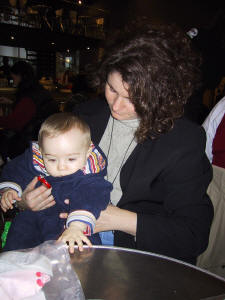 A few days later, Thea's friend Karen came to Amsterdam for the weekend.
30 January 2002
We had our seven month visit to the Consultatiebureau today. Here are the numbers:
| | | |
| --- | --- | --- |
| Weight: | 7700g | (17 lbs) |
| Length: | 69.5cm | 27-3/8" |
| Head Circumference: | 44.7cm | 17-1/2" |
His length is right on track, his weight is a bit low -- he's a lean, mean, walkin' machine:-).