Last updated 31 January, 2004.
Note: I've resized the images to make them download faster. Even the full-sized images are a lot smaller than they used to be. They'll look fine on screen and will print okay, but not great. If you want full resolution images for high-quality printing, drop me an email to let me know which pictures you want.
My Birthday & Fathers Day
We celebrated my birthday and Father's day by going to Seattle Center.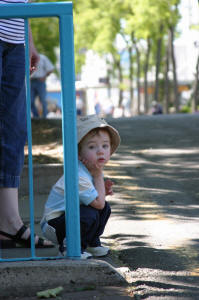 Here comes the Spam-mobile!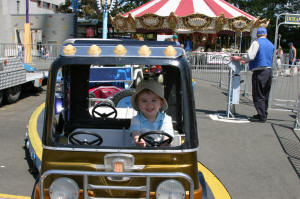 I like riding the cars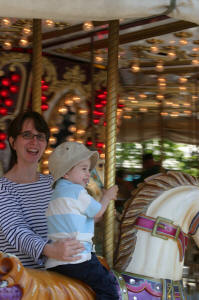 And the merry-go-round was fun, too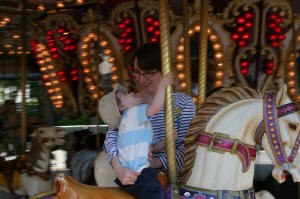 'cause I have the _best_ Mom.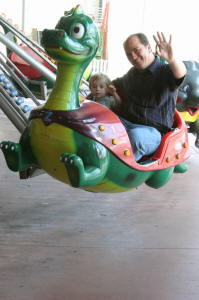 I got to ride the flying dragon with Dad, too.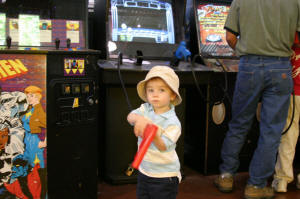 Where's Grandpa? I want to show him my technique - the muzzle is pointed safely down!
My Birthday & Father's Day, Part 2
Hot Fun In The Summertime