Last updated 31 January, 2004.
Latest pictures, click here.
Note: I've resized the images to make them download faster. Even the full-sized images are a lot smaller than they used to be. They'll look fine on screen and will print okay, but not great. If you want full resolution images for high-quality printing, drop me an email to let me know which pictures you want.
Around The House
Sandbox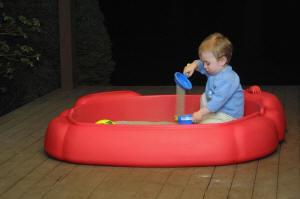 Mom and Dad bought me a sandbox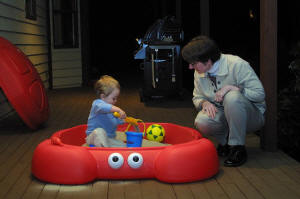 It looks like a giant crab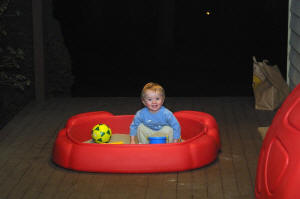 What Fun!
Around the Yard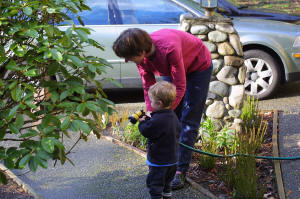 I love helping around the yard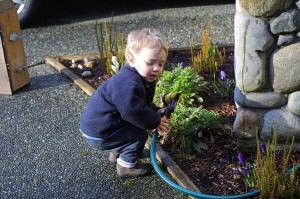 Especially when I get to use the hose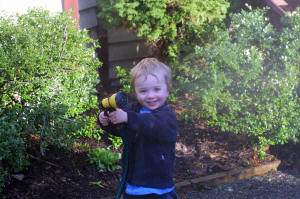 Wheee!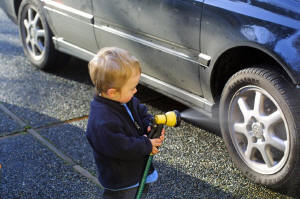 Dad's car is dirty.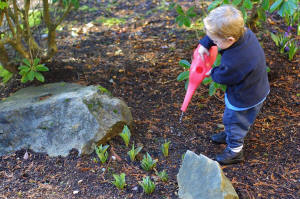 From tulips...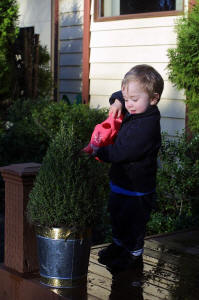 ...to Rosemary.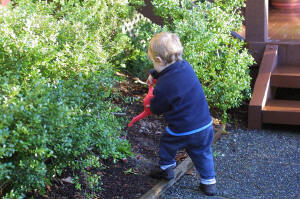 There are so many plants...
...to water.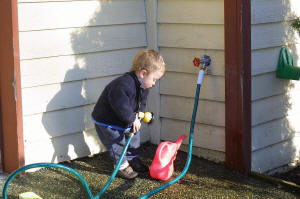 and my Elephant watering can is so small. Time for a refill...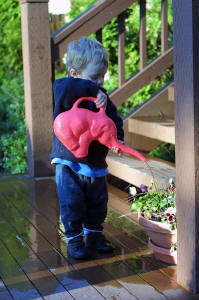 ...and off for another round...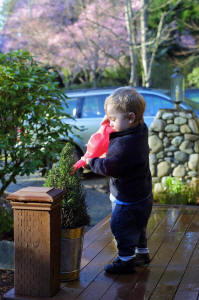 ...of watering.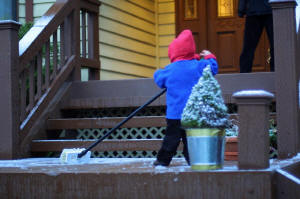 We got some snow this month! Better clear the deck!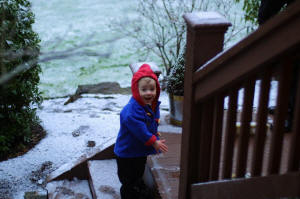 What Fun!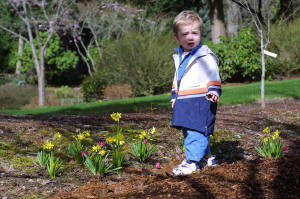 Two days later and it's Spring again.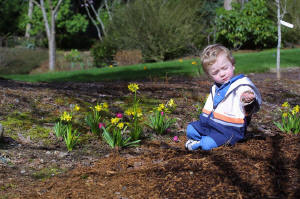 And time for a break to smell the flowers.
Easter's Coming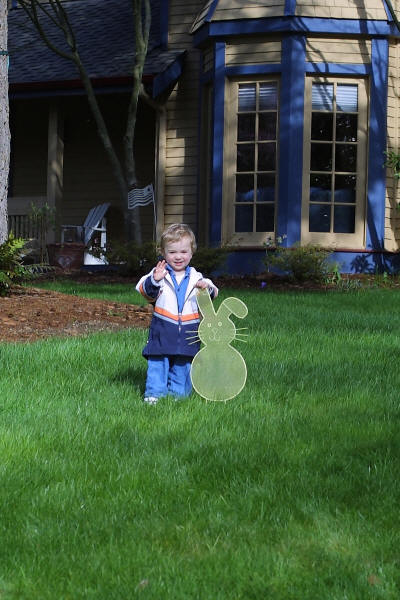 Merry-Go-Round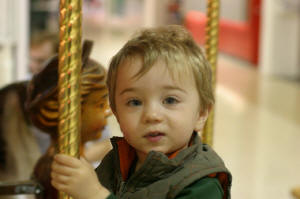 I like to ride the merry-go-round at the Crossroads Mall.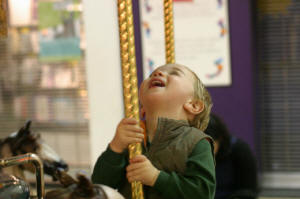 Round and round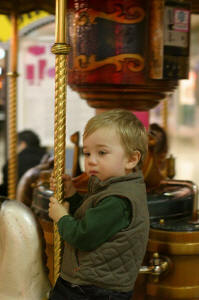 and round I go!
Dinner with Heike, Jan and Jonah
Jonah came over with his parents Heike and Jan.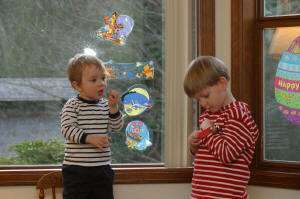 We had a lot of fun playing.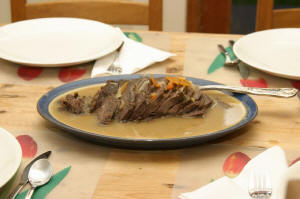 Dinner was Sauerbraten (Heike's Recipe!)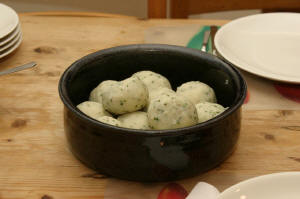 And yummy potato dumplings.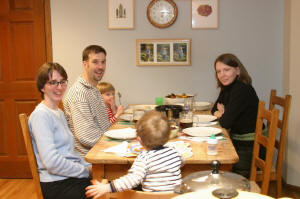 What a tasty meal!
Spring Is Fun!