Last updated 09 September, 2002.
Latest pictures, click here.
Note: I've resized the images to make them download faster. Even the full-sized images are a lot smaller than they used to be. They'll look fine on screen and will print okay, but not great. If you want full resolution images for high-quality printing, drop me an email to let me know which pictures you want.
July 2002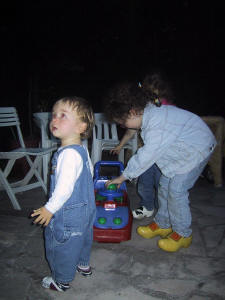 Our first day in Paris we spent with Corinne, Gilles, Lois and Lucie. They have a great garden at their house with lots of toys. Lois and Lucie wear their clogs from Amsterdam in the garden!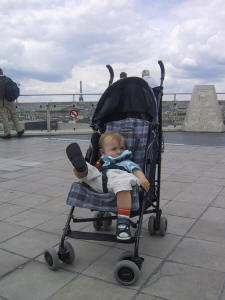 Mom took me up to the roof of Galeries Lafayette to see the Eiffel Tower, but I didn't really care.
At Madame Lapiche's home, I played with Gwendolyn. She's so soft and furry, and very patient.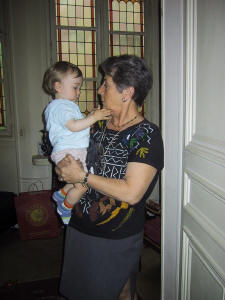 Madame Lapiche with Thijs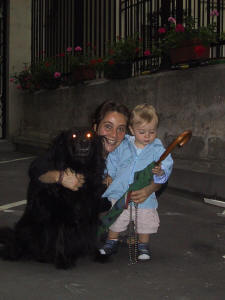 Caroline let me take Gwendolyn for a walk!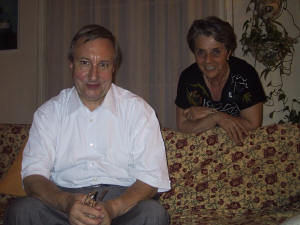 M. Cloux and Mme. Lapiche were so nice.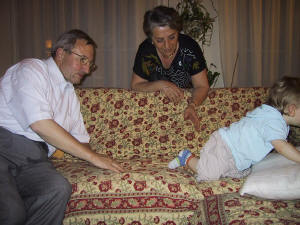 Even Monsieur Cloux played with me.