Last updated 09 September, 2002.
Latest pictures, click here.
Note: I've resized the images to make them download faster. Even the full-sized images are a lot smaller than they used to be. They'll look fine on screen and will print okay, but not great. If you want full resolution images for high-quality printing, drop me an email to let me know which pictures you want.
Rest Stops on the Autobahn
Burghotel Schönburg
On the way to see Dorle and Eugen, we stopped at one of our favorite hotels, the Burghotel Schönburg. It's beautiful and the staff were wonderful, as always.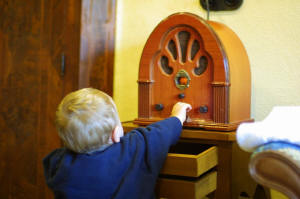 Thijs went straight for the radio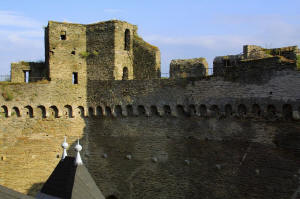 The view from our bedroom window.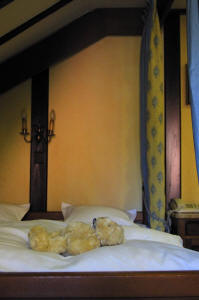 Our bed, with Thijs' teddy bear.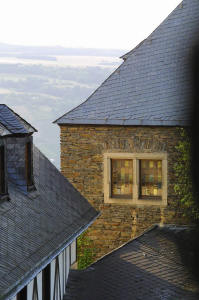 This is the view from our bathroom window.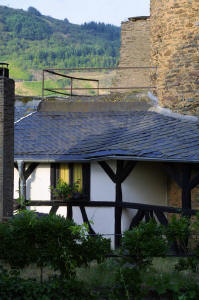 Another angle from the bedroom.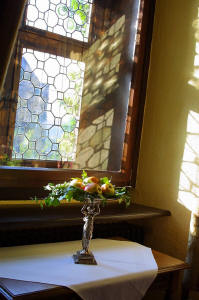 Right outside our door, on the way to the restaurant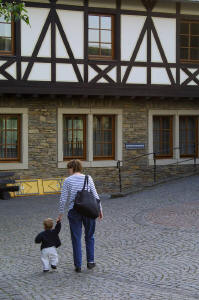 The courtyard in front of the hotel and the Kolpinghaus.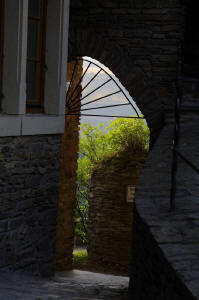 Doorway out to a series of terraces with spectacular views.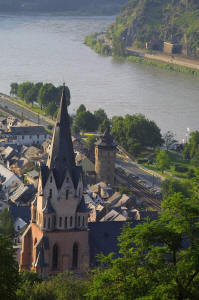 The Frauenkirche, Oberwesel, and the Rhine from the lower terrace.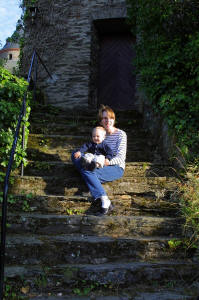 Everywhere you turned was picturesque.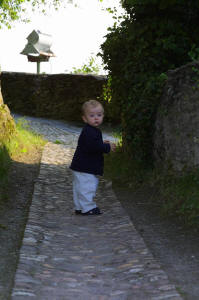 Thijs had a great time exploring.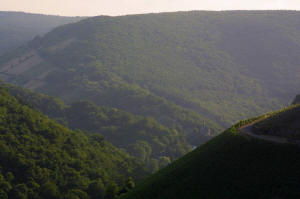 The view from one of the back terraces.
A Visit with Dorle and Eugen in Waldmohr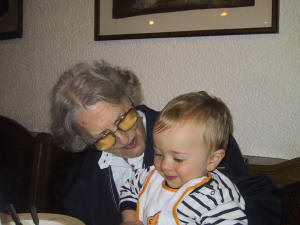 Dorle was very nice!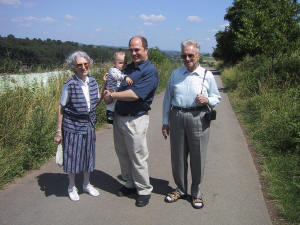 After lunch, we went for a walk near the restaurant.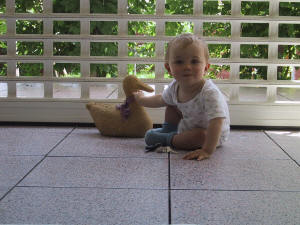 This Duck was really cool! And much heavier than it looked. I played with it for a whole half hour. Quack Quack.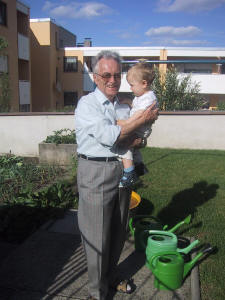 After our naps, we went for a walk with Eugen.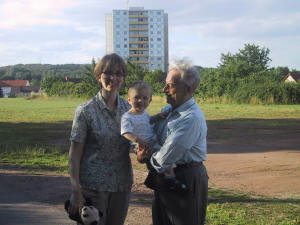 We walked pretty far!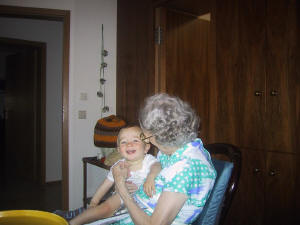 When we got home, Dorle had made some food for us.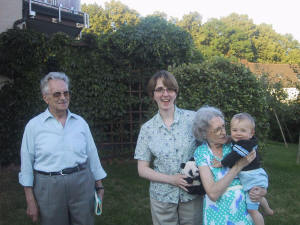 One last picture before we hit the road.
One Last Visit to the CentrO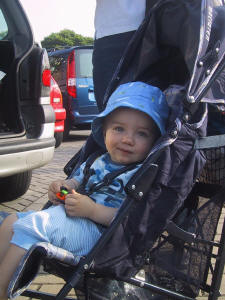 We stopped at a hotel for the night, so in the morning we were rested and ready for the mall!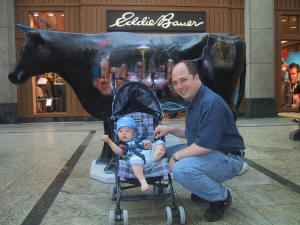 They were having "Cow Days" at the mall, so there were painted cows everywhere. The Eddie Bauer cow had a picture of the Seattle skyline!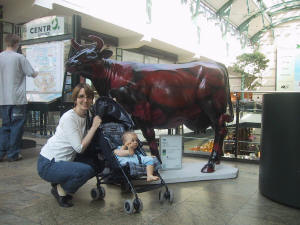 This cow was named Chantal!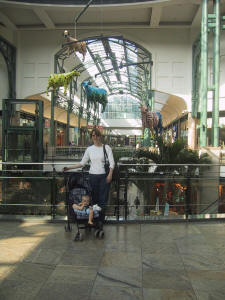 They even had a giant mobile made from cows!